You are here
Home
»
Solving Global Challenges
Solving Global Challenges (SGC)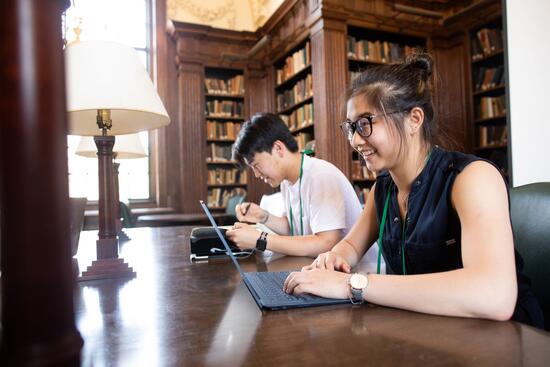 Session Snapshot:
Solving Global Challenges (SGC) focuses on innovative and cross-disciplinary approaches to solving the greatest challenges facing the global community in the 21st century. Using an interdisciplinary approach, students work towards developing solutions to issues with a global impact, focusing heavily on the 17 key challenges identified in the United Nations' Sustainable Development Goals (SDGs).  These wide-ranging topics include global health, gender equality, poverty alleviation, art in protest, environmental sustainability, and green technologies. 
This session gives students the tools to translate between technical knowledge and in-practice implications.  SGC draws on a multitude of academic disciplines, from STEM to social sciences to the humanities and the arts. Students will practice skills in critical analysis, problem solving, and creativity as they explore and brainstorm innovative and sustainable solutions to a wide array of contemporary social, economic, and environmental problems.
---
Sample Lecture Offerings:
Sample Seminar Offerings:
Food as Political Will and Policy Pressure
Religion, Ecology, and Environmental Activism for a Dying Planet
Sustainability and Privilege: How are They Related?
Climate Refugees: Migration Ethics for Environmental Apocalypse
Structures of Inequality in the 21st Century
Fast Fashion, Consumer Ethics, and Global Supply Chains
---
Is SGC a Good Fit for Me?
If you are intrigued by any of the following questions, then this session is a great choice:
How can we design sustainable cities?
If feasible, should we edit human genomes? How could this be used and what impact would this have on society?
What are the most effective poverty alleviation strategies and how do we implement them?
Should artificial intelligence be used to solve human problems? What makes human intelligence different from artificial intelligence?
How do we balance environmental protections with economic development?