You are here
Home
»
Innovations in Science & Technology
Innovations in Science & Technology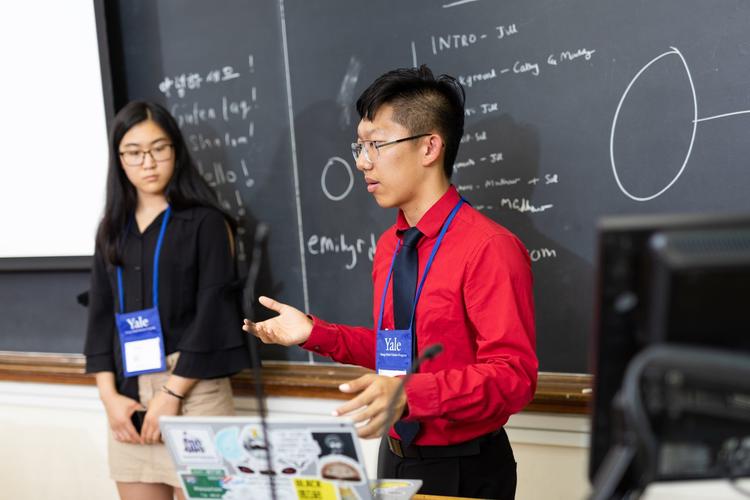 Session Dates:
| | | |
| --- | --- | --- |
| IST I | June 21 - July 3, 2021 | Session 1 |
| IST II | July 5 - July 17, 2021 | Session 2 |
| IST III | July 19 - July 31, 2021 | Session 3 |
Session Snapshot:
Innovations in Science & Technology (IST) is designed for students who are interested in learning about diverse topics in the STEM fields and applying scientific principles to real-world applications. Students explore a wide variety of scientific fields such as physics, molecular biology, chemistry, biochemistry, astronomy, engineering, neuroscience, immunology, psychology, and earth science. Students also are exposed to interdisciplinary applications across the many scientific fields ranging from the nanoscopic to the astronomical in scale.
Participants are challenged to examine the world as scientists as they gain exposure to a wide array of biological, physical and applied sciences topics. The session builds students' critical thinking and analytical skills, while simultaneously stressing the importance of collaboration and teamwork, thereby training students to become more impactful scientists.
Sample Seminar Offerings:
Building a Better Human? Exploring Transhumanism
Introduction to Extragalactic Astrophysics
Disease Hunters: Predicting Endemics Before They Occur
CRISPR: Cas9 and the Microbiome
Diets of the Future: Sustaining Ourselves and a Dying Earth
The Future of Mental Health Diagnoses and Treatments
Is IST a Good Fit for Me?
If you are intrigued by any of the following questions, then this session is a great choice:
How do we go about finding new planets, and could they sustain human life?
Why are certain drugs more effective than others?
Can we use observations from nature to improve how we design products and buildings?
Can organisms be engineered to serve specific purposes?
How can we best mitigate human pollution in the atmosphere, oceans, and soil?