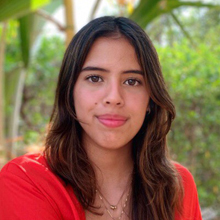 "My favorite seminar was playing Monopoly based on racial and global inequality. Ultimately, the most memorable part of this summer course was being part of this loving and embracing YYGS family."
Since last year, I became part of the first generation Key Club at my school. This platform chose several students to support the most vulnerable communities in our region and prove our passion of providing aid to those who desperately need it. Furthermore, an honorable service group and a non-profit organization, Fundación Catalina Muñoz, developed a close connection with my school's volunteers. This established strong bonds with the NGO by building sustainable homes for the most unprivileged communities.
Since August, my junior class and I decided to provide a substantial amount of monetary aid and service hours towards this NGO. We accomplished to support Fundación Catalina Muñoz by creating a bingo (which hosted more than 350 people), and a Halloween festival (which hosted more than 450 people). Additionally, aside from organizing social events to raise monetary funds, I contributed towards the construction of more than 8 homes and am planning to continue to work towards helping those who deserve the right to have a home and a healthy life. This initiative has fostered significant changes not only for these families, but also for our personal growth as members of our community who wish to pursue our duty as leaders.