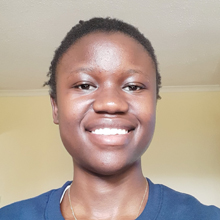 "The experience which warmed my heart and made me truly feel at home at YYGS was the day of my birthday, the 19th of June. During my breakout session, one of my new YYGS friends announced my birthday and my whole group sang Happy Birthday to me in over 10 different languages! In that moment I knew I had found lifelong friends and family which I would utterly miss at the end of the program."
After exploring parts my Sustainable Energy and Infrastructure Capstone and witnessing the vast, notoriously unsustainable deforestation that has been occurring in Malawi, I approached my father and spoke to him about the idea of A Reforestation Development Project as well as its implementation.
Working with my father, aunt and forest-specialist uncle, our main objective is to expand the practice of sustainable forestry methods and raise awareness of the importance of trees. We plan to not just plant trees, but plant specific indigenous trees which grow fast, grow with minimalist resources, and provide good wood. There will be designated areas for trees which are planted for wood, and other areas where trees are planted to preserve the environment and help regenerate its healthy soil. This is done in order to satisfy the large demand of wood as a source of energy for the large population of subsistence farmers present in the country. We plan to ensure the idea that once trees arecut down, they will be replaced by at least one tree so that a cut-to-replant cycle and culture is cultivated and implemented.
After taking a trip to farms and my parents' home towns and seeing the soil erosion, degradation, and lack of trees, I could not help but ask around and research the extent to which this affects Malawi as a whole. I knew that anything, no matter how small, had to be done to aid the efforts already present to elevate a healthy environment. Every year there is an annual soccer tournament at my father's village and we plan to launch the Reforestation Development Program initiative as part of next year's tournament. Intertwining two very important aspects of the village will only have positive impact on both. Always remembering that 'positive change, no matter how small, is good change'.