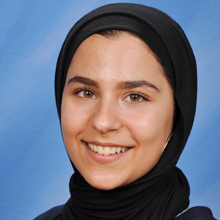 "The environment at YYGS really did make me come out of my shell. Public speaking and debating aren't things we're used to at my school; it sort of felt like I had gone from walking to running in my speaking abilities and it was a bit hard to get my points across at first, but, in the end, I actually mustered up the courage to do a solo-talk! And even though I regret not having done it to a better standard, I'm really happy I just got up there and spoke in front of my colleagues and instructors."
I have a long history with Criw Celf and have been attending many of the amazing workshops they have on offer; working with artists who specialize in media like film, photography, clay etc. has given me a better understanding of the many disciplines in the modern art world.
As of March 2019, at the beckoning of project producer Tom Goddard, myself and 4 other girls started working on a project to communicate Sean Edward's work as a case study. Sean Edwards is an artist based in Wales and was elected to participate and represent Wales at the 58th International Art Exhibition – La Biennale di Venezia, the Venice Biennale.
I got to meet with Sean's creative team, his curators and learn about their career paths as well as their side projects working with different artists. We also interviewed Sean as part of the project and we will be presenting feedback on the experience to Criw Celf in Cardiff on the 13th November.
Our film was shown on various social media platforms as well as on the Arts Council of Wales website. Seeing Sean's progression in his work was different to what I would imagine a 'stereotypical artist' would be like. Sean believes in developing the work in semi-arbitrary steps; he discusses his ideas with fellow artists and  doesn't set his ideas in stone from the get-go. Sean said that the making of the work is part of the work itself.