Partners
We would like to thank our partners for identifying and providing financial support to deserving students from their networks to attend YYGS! Read more about them below.
If you are interested in becoming a YYGS Partner, please email global.scholars@yale.edu with subject line "Partner". For information about how you can support YYGS in other ways, please visit our Giving Structure Page.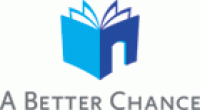 Since 1963, A Better Chance has been opening the door to educational opportunities for thousands of young people of color in this nation. Their mission is to increase substantially the number of well-educated young people of color who are capable of assuming positions of responsibility and leadership in American society and they carry out that mission through their signature College Preparatory Schools Program ("CPSP"), which annually recruits, refers and supports about 500 A Better Chance Scholars at more than 300 of the nation's leading boarding, day and public schools.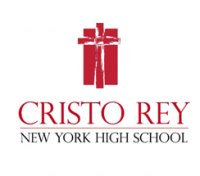 Cristo Rey NY High School is a Catholic, co-ed, college-prep school, part of the national Cristo Rey Network. We serve students of all faiths who have demonstrated the potential and motivation to achieve success and who do not have the educational background or financial means to attend another private, college-prep school. Guided by the spirit of care for the individual, cura personalis, we challenge all our students with a rigorous academic curriculum and a demanding work-internship program. Our ultimate goal is that our students will graduate from college and become professionals for others, transforming the world for the good of their families and society.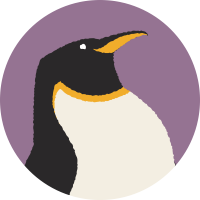 Goodwall is an app and social network for teens to create their first professional online profile and showcase their proudest academic and extracurricular achievements. With a very active and engaged user base reaching 1 million users in over 150 countries, Goodwall enables students to discover unique learning experiences, participate in scholarship opportunities, and connect with fellow students who share similar passions. 
Hartford Youth Scholars (HYS) is a 501(c)(3) nonprofit organization that works with Hartford students – beginning when they are in middle school – and helps them get "to and through" college. HYS helps highly motivated Hartford students gain access to and graduate from best fit secondary schools and colleges. The organization provides Scholars and their families with academic and mentoring support for 10 years, beginning the summer before students enter 7th grade and continuing through college graduation.

Based in Rockland, Maine, the Island Institute works to sustain Maine's island and remote coastal communities, and exchanges ideas and experiences to further the sustainability of communities here and elsewhere. The primary focus areas are strengthening community economies, enhancing education and leadership for the future, and delivering and sharing solutions.

Jack Kent Cooke Foundation is dedicated to advancing the education of exceptionally promising students who have financial need. By offering the largest scholarships in the country, in-depth academic counseling and other direct services, the Cooke Foundation seeks to help high-performing, low-income students to develop their talents and excel educationally.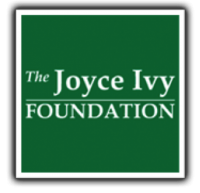 Joyce Ivy Foundation was established to assist young women in their pursuit of higher education opportunities. As a non-profit organization, The Joyce Ivy Foundation is dedicated to the academic advancement of young women in the Midwest. The Foundation seeks to provide exposure, encouragement, counsel, financial assistance, and employment support to young women who have the academic, intellectual, and leadership potential to attend the nation's most selective institutions of higher education.

LEAF is a non-profit organization based in Slovakia. We want to contribute to developing young people with the potential to become leaders in the private sector and public administration, demonstrating character, excellence, entrepreneurial leadership, and civic engagement regardless of their socio-economic background.

Minds Matter is a comprehensive and highly-successful three-year program that empowers young people from low-income families to achieve college readiness and success. The organization was founded in New York City in 1991 by six Wall Street professionals who understood that the gap in low-income student achievement is not one of intelligence, but resources.

The Opportunity Network levels the playing field for low-income high school and college students by providing access to college and career success.
Seren is a network of regional hubs designed to support Wales' brightest sixth formers achieve their academic potential and gain access to leading universities. The Seren Network nurtures Wales' talented students to give them the best possible education and make the most of the opportunities available to them. Seren strives to stretch and challenge students in the subjects they enjoy, delivering subject-specific workshops to extend their depth of knowledge and creating a peer group of high achieving, like-minded and passionate  students. In addition, Seren supports schools and teachers in providing the best information, advice and activities for their high achieving students.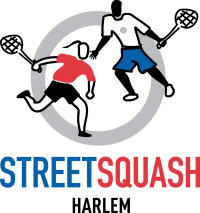 StreetSquash was founded in September 1999 as the second urban squash program in the United States. A comprehensive youth enrichment program, StreetSquash combines academic tutoring, squash instruction, community service, college preparation, leadership development, and mentoring for young people ages 11-24. StreetSquash's mission is to provide consistent, long-term and reliable support to the children, families and schools in Harlem. By exposing these children to a broad range of experiences and by maintaining the highest standards, StreetSquash aims to help each child realize his or her academic, athletic, and personal potential.
 

Through the Summer of a Lifetime program, low-income, minority scholars of the Noble Network are provided funding and support to participate in life-changing, summer academic enrichment programs on college campuses nationwide. Founded in 1996, over 5,500 scholars have been served since our founding.
Questbridge: Quest for Excellence NYC Award is a national nonprofit based in Palo Alto, California that connects the nation's most exceptional, low-income youth with leading colleges and opportunities. By working with these students — beginning in high school through college to their first job —QuestBridge aims to increase the percentage of talented low-income students attending the nation's best colleges and to support them to achieve success in their careers and communities.
Wishbone works to eliminate the opportunity gap. Their mission is to send low-income high school students from New York City, the Bay Area, Los Angeles and Connecticut to summer programs. Read accounts from students that have attended YYGS >>