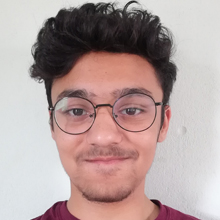 "One of my favourite memories was when we were headed towards Ashley's ice cream, when we came across a group of scientists who let us see Jupiter and its moon using their telescope."
My city–Kathmandu in Nepal–has a reputation for being one of the most polluted cities in all of Asia. The air pollution in Kathmandu is more harmful than smoking cigarettes. My plan was to scale down pollution and save lives through a simple carbon filter. I would import activated carbon filters from the United States  and then plant these filters onto the silencer/muffler of cars and bikes in order to trap the harmful carbon and let loose oxygen and hydrogen. I'd then have to polarize the carbon in order to turn it into ink and finally sell the ink for further profits.
After YYGS, I participated in "Mahasangram", Nepal's toughest debate platform where I broke to the finals. Meanwhile, my school was collecting names for Nepal's biggest entrepreneurship session, Global Entrepreneurship Week (GEW), where groups of students could pitch their ideas and get further advice on their start-up. After a wait of five hours, I finally got a team to lead and pitch my "Carbon to Ink Initiative". We moved onto win the best pitch award and got hefty advice and network opportunities from GEW.
After beginning my start-up, I faced a lot of hurdles. However, with my contacts at 'Nepal Communitere' as well as instructors at Yale and my school, it was easier to make a prototype. I have also requested some car companies transplant these filters onto their silencers.
While I have not been able to give continuity to my project due to my academics, I will be fully devote myself to it after A-Levels for the sake of my city.