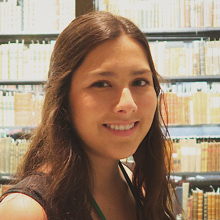 Last year, I came up with the idea for Gifting For Thrifting. Gifting For Thrifting is a corporation that my best friend, Alaina Frazier, and I began that aims to make a difference in our community and the surrounding area. We collect clothing donations from friends, neighbors, and schools near us, and we hold pop-up thrift stores, where anyone can come and shop for free!
At our first event on February 23rd, 2019, hundreds of people came and thrifted over two thousand articles of clothing free of charge, and the remaining thousands of pieces were donated to the Daybreak Shelter. We are excitedly planning an event for this fall and another one for next spring. The concept of Gifting For Thrifting was inspired by the idea that students should get to roam the halls of school feeling confident and proud in the clothes that they are wearing; then, we expanded this initial thought so that entire families could benefit from these events rather than just students. Since thrifting became such a big trend last year, we incorporated the concept into hosting events where everyone, in need or just wanting to have a fun shopping day, could come and get clothes for free without feeling as if they are being given donations.
Gifting for Thrifting has grown so much in the course of its first year, from a vision that seemed unreachable to a corporation that we hope will continue to help more and more people. For the future, our goal is to gain official 501(c) status and expand it to other communities so that we can impact families beyond our current reach.