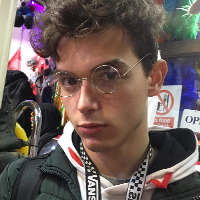 "One of the most memorable experience during Yale Young Global Scholars was Dean Chun's lecture on decoding the brain activity through fMRI. I was fascinated by our technology due to the promising milestones that we have reached. I hope to undergo research in neuroscience either during college or through research in my profession so this lecture was directly relevant to my future ambitions."
In my free time, I like to help underprivileged students that have faced personal and academic challenges. The growing educational inequality is the most significant challenge as it hinders social mobility. Opportunities are restricted to disadvantaged students as they may not have the support or tools to succeed. It brings me joy to provide students with free, high-quality, and accessible studying support.
As part of preparation for my social entrepreneurship project, I have started writing a book in addition to subject-specific resource notes in order to help students reach their full potential. I aim to help level the playing field for sixth form students in the UK and abroad and help them navigate through the admissions process and A Levels. I am proud that I can help students by giving them the guidance they lack.
By the end of summer, I aim to set up a website which will have many blogs to demystify colleges. I look forward to continuing to share my passion for teaching and promoting social mobility with students who may benefit from my work.