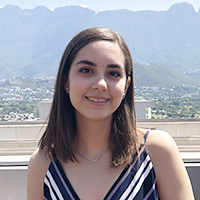 During the third block of YYGS I met Rafa, one of the few other mexicans attending the program. After meeting him and the other three mexicans (that we are aware) that attended BBS and PLE, we realised Mexico had a problem, and it wasn't the lack of opportunities, but the way we, as mexicans, viewed them. Since we're young we're told to aim high, but never too high, we are inculcated the fear of failing and in consequence we fall into a category where all our barriers are self created.
After talking with Rafa, and people at my school I realised this was how the majority of people felt, and in our opinion one way of addressing it was showing people that it's possible, it's possible to aim too high and never fail, because learning comes from within failure, and success comes from trying. For this, we decided to establish a center where students could come and get help with their summer programs applications, college essays, and ambassador applications (ha!). And yes we're aware we aren't experts, but from the admissions talks we had at YYGS we learned that the no is already there, so you can either stay with the no or aim for the yes.
Our school, PrepaTEC, has five campuses on our city, and we've given our contact information to the international programs directors, so that they can share this information with students that are interested. Our goal is to motivate students to apply, so that they can have experiences as wonderful as YYGS was for us, full of personal and cultural growth.