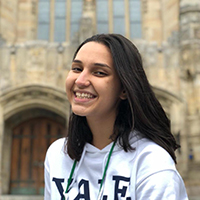 Fun fact: Rumors suggest that I will win a Nobel Prize in the next 30 years.
University: Yale class of 2024. Go bulldogs! With a double major in political science and global affairs.
Career: Working in the management of Doctors Without Borders, becoming the director of the organization. And subsequently become the first woman secretary general of the UN.