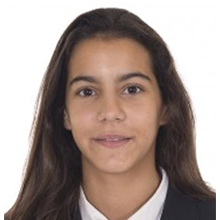 "The global community that YYGS brought together facilitated inter-cultural conversations on everything from international relations to political philosophy and sociological theories. The most memorable session was the Simulation, as it facilitated inter-subject collaboration and encouraged students to produce genuinely-employable projects."
During the summer of 2019, I mingled with the idea of creating an international platform to promote youth involvement within our ever-changing, fast-paced modern world. Deciding to transfer my aspiration into reality, I took on my seemingly-insoluble idea of creating an online platform to connect young leaders worldwide.
After two months of research, inter-school advertising, and team-and-web-building, hARTS magazine was successfully launched. Students worldwide from Nigeria, to Alaska, to France and Germany now seek to collaborate with us. hARTS has now been featured on other platforms such as "Do Something Unconventional", "Youth Global Leaders", "Y.G.S. Journal", "The Archive" and "WHOman's".