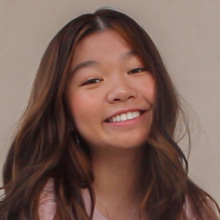 "The student leaders of YYGS have taught me that no matter the circumstance, you can always find a way to learn, collaborate, and make an impact."
I started my youth-based organization, Creatively Asian, dedicated to connecting Asian youth around the world through the creative arts. Creatively Asian was an initiative that I thought of in the heat of the COVID-19 pandemic, around April of 2020, with hatred towards Asian Americans on the rise and xenophobia being justified due to the virus.
Combining my own personal experiences with the creative arts and the circumstances of COVID-19, I initiated Creatively Asian to help my fellow Asians realize our creative potential and connect with other like-minded individuals during this very isolated time. Since our official establishment in June of 2020, we have grown to over 1,400 followers on Instagram (@creativelyasian) and have built an officer team of over 50 Asian creatives from 10+ countries.
Overall, it has been a crazy journey these past few months, but I look forward to continuously expanding my organization and helping Asian youths realize that we can and will be "Creatively Asian."