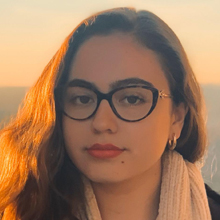 "At Yale Young Global Scholars, I felt like a little child again, full of curiosity and pure wonder of what the world holds. I gained a thirst and appreciation for learning like I never had before."
I started the Youth in Science and Engineering Club, or YES!, as a group that would do the following things: look at things beyond what our curriculum requires, engineer solutions to help our community, and help create a community that would inspire more youth to pursue careers in STEM.
The ultimate purpose of this club is not only to benefit my school but other schools in my city and country as well. The club started this year with the help of two science teachers who had similar aspirations in mind.
Our first project has been developing a water filter for an impoverished community called Chirinche, which has proven to be very difficult with our constant cycle of research, trial, and error. I also contacted two projects at Universidad San Francisco de Quito, called Women in Science and Engineering (WISE) and School Fab Lab by Schlumberger, to help us reach our goals by organizing workshops and conferences to inspire our community and communicate the importance of STEM.