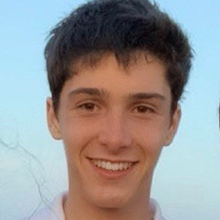 "I absolutely loved all of the seminars I was lucky enough to be able to participate in. I was so interested in the material I requested book recommendations from several of the instructors I spoke with after class, leading me to begin reading the work of W.E.B. du Bois, James Baldwin, Ta-Nehisi Coates, and Malcolm X. These works have opened an entirely new literary pathway for me."
Having learned the stories of so many unique students at YYGS, I decided I wanted to engage in a project combining my passion for politics with the opportunity presented to me at YYGS to develop deeper relationships with the new friends I met there. I decided to create a website for student journalists to write about the political climate of the countries they currently live in.
So far, the majority of my friends who have contributed are graduates of YYGS. I recently edited and published an article from a YYGS graduate living in Austria about their recent elections and their political system, and I am currently editing articles from YYGS grads living in Egypt and Zimbabwe. The website has evolved to include an opinions section, a geopolitics section, and an American politics section. In the coming weeks, I hope to incorporate an interview section as well as a book review section. So far, I have interviewed Kailash Satyarthi, the winner of the 2014 Nobel Peace Prize alongside Malala, and Ben Lake, currently the youngest member of Parliament, in addition to several journalists, professors, and a spy. Considering all of the progress the website and my club have made, I recognize how both ideas sprung from my experiences at YYGS.