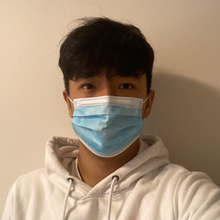 "Despite the camp going virtual due to the pandemic, I was able to meet a diverse group of people from all over the world, who had their own unique sets of beliefs. To this day, I am still talking to the people that I have met from the two week camp, and I continue to meet more alums through the alumni network."
After starting the school newspaper, The Quill, I instantly decided to write about how the school should change the policy that required  male teachers to wear ties. I wanted everyone in the community to write editorials that pushed my school forward. 
Although the school newspaper has only been running for one year, I hope it will still be in full bloom on my 30th reunion. I want to shift the culture to one in which students and teachers are both informed and free to print their own editorials. I hope that when I graduate from my school, the culture of discussion, of challenging tradition, will remain alive.