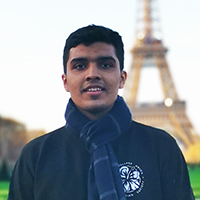 Someday, I hope to travel the world. I plan to double major with a Global Affairs and Economics degree at Yale University.
Self-quote: Life is a blank canvas. The stroke of the brush could start us on a life-long journey of discovery. In the end, Its up to us how we want to paint it.
Fun Fact: I had my first Starbucks and Bubble Tea during YYGS-Beijing.