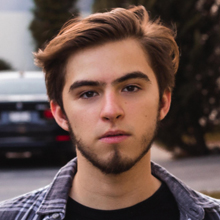 "YYGS was the medium by which I met people from different places, with different ways of thinking, so their words and experiences moved me and gave me a different point of view from mine. Consequently, the people I met are the cause of the change I am experiencing."
Robotics has always been a subject that has fascinated me a lot, and I have always had it in my life, although not in the way I have it now. Before, I simply researched and studied certain things for fun and entertainment. But after my experience at Yale, I decided that I wanted to expand my horizons and venture into more things.
The organization VOLTEC was created with the objective of spreading and inspiring future generations through STEM values  and thus expose and exploit the potential of each person from an early age. To achieve all the objectives of this team, VOLTEC is allied and sponsored with companies such as GM, Nexon Automation, 4doto, briko, etc.
Thanks to VOLTEC, I could begin to apply all the knowledge that I had accumulated over the years that led to research on this subject, and most important of all, I could begin to share this research to cause a positive impact on society and the future of young people.