Student Life
IMPORTANT NOTE: On this WEBPAGE and ON all the "Student Life" WEBpages (ACCESSIBLE FROM THE MENUS ON THE LEFT), you will find drafted language for the 2020 YYGS program. YYGS reserves the right to edit this information at any time, particularly in leading up to the release of 2020 Regular admissions decisions by March 15, 2020.
Dear Scholars and Families,
On behalf of our entire staff, welcome to Yale Young Global Scholars (YYGS)! We are very excited to meet all of our participants this summer.
In order to encourage our participants' intellectual curiosity and further develop their skills, we have assembled an all‐star teaching lineup of professors and practitioners from Yale and around the world. We want to provide our participants—the future leaders of the 21st century—with the knowledge and analytical skills they will need. By exposing them to some of the best researchers and scholars in a range of academic and professional fields, we hope to begin preparing participants for the leadership challenges of their generation.
Please carefully read all the important information about our program on this website, including our Rules and Regulations.  Members of the YYGS community come from many different backgrounds, and our students, staff, parents, and guardians are expected to support and maintain a positive learning environment and a safe and welcoming community for all.
We look forward to having a safe, fun, and exciting summer. Thank you in advance for helping us make all of our participants' two weeks at Yale unforgettable.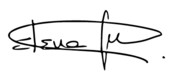 Elena Gosalvez-Blanco
Director, Yale Young Global Scholars (YYGS)