Bride The Divide, a Website Founded by YYGS Alumni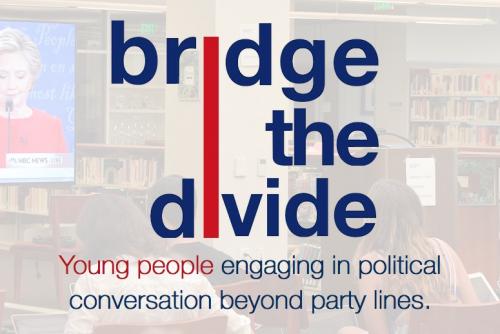 HUNTINGTON - A Huntington High School senior says the answers to America's political problems won't be found in the voting booths this November, but only because some concerned voters are too young to be there.
Joseph Touma is the co-founder of Bridge-The-Divide.com [1], a website where high school students talk politics with an emphasis on tolerance and understanding. Tired of political conversations that felt more polarizing than productive, Touma created Bridge the Divide with Clara Nevins, a friend from California he met at a Yale University summer program.
Original article - "Local student aims to end political intolerance" By KATHERINE PYLES For The Herald-Dispatch