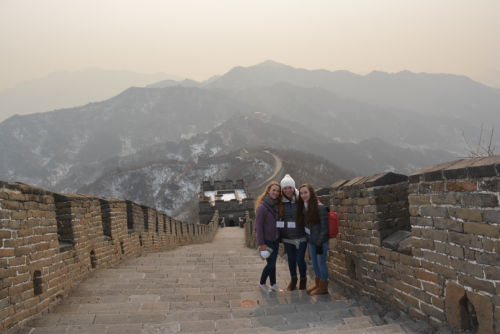 Yale Young Global Scholars-Beijing (YYGS-Beijing) offers an intensive and interdisciplinary summer pre-collegiate experience in China's vibrant and dynamic capital city. The Beijing session is for high-achieving and exceptional students interested in gaining a deeper understanding of the unique economic, development, and security challenges within the Asia region.
Program Highlights
What makes this session so unique is its location. YYGS-Beijing takes full advantage of the vibrant and dynamic host city: Beijing, China. In addition to the academic schedule, students will have the opportunity to visit many significant cultural sites, and have the opportunity to immerse themselves in Chinese culture in the nation's capital city.
In the past three sessions of YYGS-Beijing, students have walked on the Great Wall of China, learned about history while visiting Tian'anmen Square and the Forbidden City, participated in Chinese cooking classes, explored traditional hutongs (winding streets of traditional Beijing courtyard residences), and experienced life as a resident of one of the most populous cities in the world – including riding the metro!
During an average day in YYGS-Beijing, the state-of-the-art Yale Center Beijing will serve as home base to students. There, they will attend lectures, seminars, complete capstone research projects, and meet with their "Family" on a daily basis.
On special days, students take group trips to some of the most famous sites in Beijing. Here, students pose in front of the architecturally-striking Olympic Bird's Nest.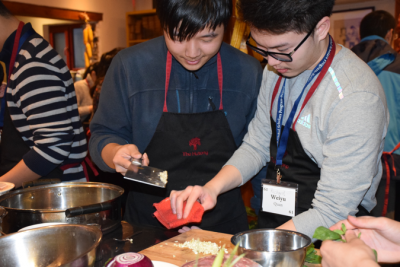 Students will quickly become accustomed to living amongst Beijing locals. Red lanterns, corn husks, and courtyard residences are omnipresent in Beijing's famous and UNESCO-recognized hutongs.
YYGS-Beijing participants will become well-versed in Chinese food and Beijing specialties – very quickly! Cooking lessons provide excellent cultural immersion opportunities, and hopefully students share the recipes they learned long after the session ends!
Program Theme
The 2018 YYGS-Beijing session has the interdisciplinary theme of "Asia in the 21st Century".  This session is unique in that it will explore a wide range of topics, both social science and science related, all relating to "Asia in the 21st Century" such as environmental studies, politics, international relations, engineering, and sustainability. The rigorous schedule includes daily lectures from Yale faculty or field experts, discussion seminars, and small-group meetings. Students are required in each session to complete a writing, research, and presentation project that includes a teamwork component.
Program Basics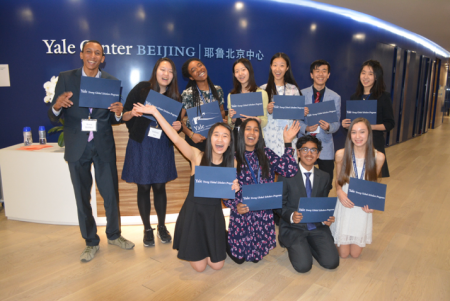 The session runs July 26-August 8, 2018 at the Yale Center Beijing in Chaoyang, Beijing, China. In addition to bringing some of Yale's most renowned professors to China, this session takes advantage of its location by inviting distinguished professionals with real-life experience to lecture on relevant, important issues. Over the course of two weeks, students will attend smaller seminars taught by Yale undergraduate and graduate students. Students will also work in capstone project groups to identify a global problem facing the world today, conduct rigorous background research, and propose impactful solutions to their peers and instructors. YYGS-Beijing is limited to 90 students, creating an intimate atmosphere for our highly international cohort of students to learn and make connections with their instructors and peers.
Join Us in Beijing
If you are a highly-motivated student interested in an immersive cultural experience, apply to the YYGS-Beijing session today. The deadline to apply is February 6, 2018. Need-based financial aid is available, and students from all financial backgrounds are encouraged to apply. The YYGS-Beijing program is conducted entirely in English so no knowledge of Mandarin Chinese is necessary. Visit the Beijing session webpage for information.
Watch this short video to learn more about YYGS-Beijing.
Check out our Facebook album from the 2017 Beijing session.