This summer, Yale Center Beijing will host a Yale Young Global Scholars (YYGS) session from July 26th – August 8th, 2018 titled "Asia in the 21st-Century." During the two week session, students will have the opportunity to learn from Yale faculty, explore the capital city of Beijing, and meet like-minded students from all over the world. The YYGS Team reached out to alumni, and here are the top five reasons they encourage you to apply to YYGS-Beijing: 
1) Esther from Rwanda: explore the city of beijing
Apart from our daily schedule, we always saved some time for fun. We visited the Silk Market, Great Wall, and Tiananmen Square, and we also tried to bargain with the locals in a foreign language. Karaoke was pretty fun; we sang our voices off and we danced our limbs numb; we were just so happy we laughed the whole way to home.
2) chenyu from china: engage with world-renowned professionals
Surprise events were very common at YYGS-Beijing for me. For example, I may have just finished researching Inter-Asian Affairs with my class and then I find out that the US Minister Counselor for Political Affairs would be giving our next lecture.
3) Saloni from Thailand: expand your international network
One of my favorite parts of the program was interacting with students from other parts of the world. I'm not a very social person, but everyone had such different backgrounds and passions that I couldn't help but listen in and contribute to the conversations. Though the program was short, there was a strong bond between all of us.
4) Ayra and Annie from australia: research ground-breaking topics
 The schedule was tightly packed and the overall program was quite rigorous yet exciting. In the mornings, we listened to lecturers from Yale, and in the afternoons, we attended seminars of our choice. Seminars were on fascinating topics, from 3D-Printing The Next Kidney to Big Data, and were taught by enthusiastic Yale students and alumni. We were also allocated time each day to work on a group research project. By the end of the six days, our group had to present our solution to the question "What issues should the Chinese government prioritise for 2030?" In the evening, our instructors gave us insightful advice into the college application process, before leading us back to the hotel at 11pm.
5) Edoardo from Italy: prepare yourself for college life
During YYGS-Beijing, I witnessed how more than 100 people from 30 different nationalities, religions, educational and family backgrounds can live side-by-side in perfect harmony…I came back to my school confident about the college application process, more educated on international relations, and ultimately proud of being a YYGS alumnus.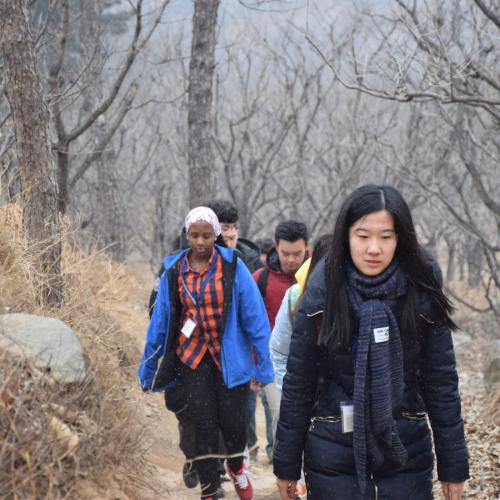 BONUS REASON: YYGS is offering full-tuition scholarships AND covering travel costs for eligible students to attend the program.
In 2018, YYGS is proud to continue partnerships with Cirrus Education Inc. (Qooco) and the Arconic Foundation to create scholarships for talented students who demonstrate financial need to attend YYGS. 
YYGS-QOOCO SCHOLARSHIPS
18 YYGS-Qooco Scholarships will be awarded to students from China, Indonesia, Japan, Malaysia, Myanmar, South Korea, Taiwan, and Thailand. These need-based scholarships cover full tuition costs and related travel expenses for students to attend any of the seven YYGS sessions offered in 2018.
YYGS-ARCONIC SCHOLARSHIPS
15 YYGS-Arconic Scholarships will be awarded to students from China. The scholarship will cover full tuition costs for students to attend the Asia in the 21st Century session in Beijing, China.
Apply for Scholarships:
To be considered for the Qooco or Arconic scholarships, students must complete the financial aid portion of the YYGS online application. Applicants who meet the country and financial requirements will automatically be considered for these scholarship opportunities.
More information about the YYGS-Beijing session is available on our website here: https://globalscholars.yale.edu/sessions-dates/yygs-beijing-asia-21st-century.