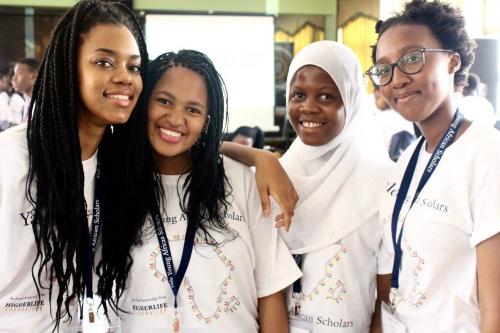 On 29th July, the Yale Young African Scholars (YYAS) program kicks off its series of three sessions in Accra, Ghana; Kigali, Rwanda; and Harare, Zimbabwe.
YYAS is a high-intensity program that brings together African secondary school students for a cost-free seven-day residential program designed to introduce students to the demanding U.S. university and financial aid application process and requirements. YYAS hosts programs in Ghana, Rwanda, and Zimbabwe and soon will welcome 300 African high school students into its growing alumni network.
"Several things make the YYAS program unique and special, but chief among them are its pan-African nature and the fact that the program is free for all participants," said Laura Kaub, YYAS Program Manager. "This makes YYAS accessible to high-potential students from all over the continent, regardless of their socioeconomic status."
Read more at the link below.