Applied Science & Engineering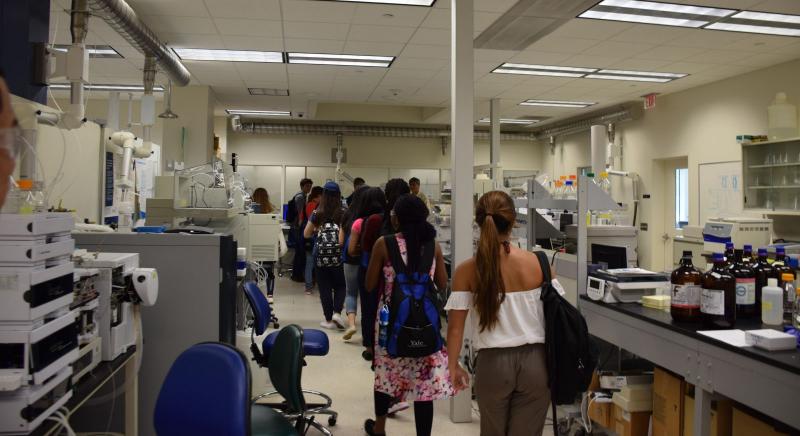 Dates: July 9 - July 22, 2017
The Applied Science & Engineering (ASE) session of the Yale Young Global Scholars Program is designed for students who are interested in learning and applying scientific principles and applying them to solve important problems in real-world applications. Students will explore interdisciplinary scientific applications ranging from the nanoscopic to the astronomical in scale.
If you have asked yourself any of the following (or related) questions, you will probably be interested in the ASE session.
How efficient are renewable energy sources?
Can nanoparticles be used to optimize medical interventions?
How can we sustain our growing population effectively?
How do technological advances affect our society?
Could robots be used to solve our problems?
How can design thinking make our buildings better?
Students will attend lectures by Yale faculty from the Yale School of Engineering & Applied Science, Yale School of Forestry & Environmental Studies, Yale School of Architecture as well as related departments.  Students will also participate in smaller, more intimate seminars taught by Yale undergraduate and graduate students. Over the course of the two-week program, students will work in Capstone project groups to identify problems in a specific topic, conduct rigorous background research, and propose impactful solutions to their peers and instructors.
---
Excerpt from YYGS: Sciences student blog:
"During the lectures and seminars not only was I absorbing knowledge but also their applications to the world from the mouths of world-renowned scientists and upcoming researchers who were passionate about their work and loved sharing their discoveries with the world. In addition, their remarkable patience for our various questions, their encouragement for us to ask more questions, and our wonderful discussion sessions where you could brainstorm even more questions, showed a vitality for inquiry that I wasn't aware of in the learning process." - Yadah Ampofo, Ghana