International Affairs & Security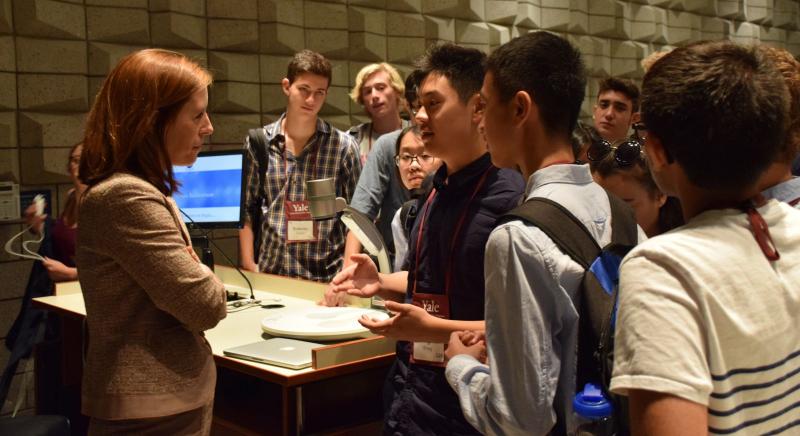 Dates: July 9 - July 22, 2017
The International Affairs & Security (IAS) session of the Yale Young Global Scholars Program is designed for students interested in international relations and security studies to develop the skills needed to engage with an increasingly interconnected world.  The session challenges students to think strategically and negotiate potential responses to complex international dilemmas by drawing from a wide range of historical and contemporary issues.
In addition to attending lectures and seminars on topics as diverse as cybersecurity, international terrorism, humanitarian intervention, executive decision-making, and resource scarcity, students participate in a crisis simulation. This simulation is modeled on real-world events where students learn about careers in policy-making, national security, international organizations, and reflect on the challenges of effective leadership.
Students will attend lectures by Yale faculty from such areas as the Departments of History and Political Science, the Jackson Institute for Global Affairs, the Yale School of Management, and the Yale Law School. Students will also attend smaller, more intimate seminars taught by Yale undergraduate and graduate students from across the university. Over the course of the two-week program, students will work in Capstone project groups to identify problems in a specific topic, conduct rigorous background research, and propose solutions to those problems to their peers and instructors.
---
Excerpt from the YYGS IAS blog:
"Before YYGS, I had an evident interest in the global affairs. However, YYGS made me aware of the perspective at which I viewed the world, and therefore the conflict that the world faces everyday. It has taken me a significant amount of time to inwardly reflect and pinpoint the change that YYGS prompted within me, and it is still difficult to explain exactly how that change has manifested since. For the first time ever in my life, people from all over the world surrounded me as we studied and discussed events that affected us all differently." - Katarina Flicker, USA