Yale Young African Scholars concludes program sessions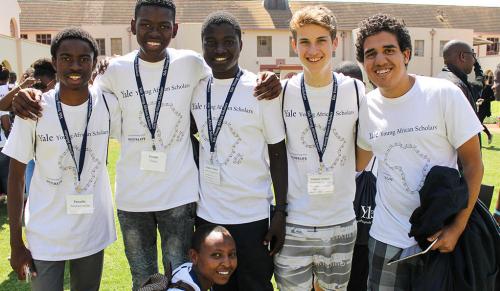 The Yale Young African Scholars (YYAS) Program completed its 2017 session offering academic opportunities to secondary school students this past July and August in three locations on the African continent: Accra, Ghana; Kigali, Rwanda; and Harare, Zimbabwe.
YYAS is a cost-free, seven-day academic and residential program designed for African secondary school students who have the talent, energy, and ideas to make meaningful impacts as young leaders, and who want to explore tertiary education. This year, YYAS brought together 300 students between the ages of 14 and 18 and introduced them to the demanding U.S. university and financial aid application processes and requirements. This year's cohort included students from 33 African nations who currently attend 216 secondary schools on the continent.
Click on the link below to continue reading the article on the Yale News website.
By: Dagan Rossini