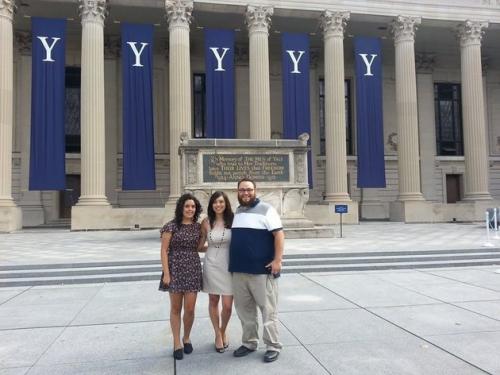 At age 16, during the summer before her junior year of high school, she received full financial aid to attend Yale's Young Global Scholars summer program. It was her first time away from home without her family. She describes the experience as shocking and frustrating.
"I encountered the opposite kind of student from me – the one that I wasn't going to get to be. The student who went to Exeter and had an infinite amount of resources. It was shocking. I had no idea that that kind of a school existed," she said.
Most of the students she met that summer were oblivious to what Andazola Marquez was going home to – a lot of unknowns and the occasional bed in a motel.
"I had just been staying in a dorm with regular meals and I knew where I was going to sleep that night," she said. "I was going to return to not even knowing where I was going to stay."
But visiting Yale showed Andazola Marquez something important, too: that she belonged. "I performed just as well as the other students who had all the resources. It was really motivating to get a taste of what my life could be like if I kept working hard."