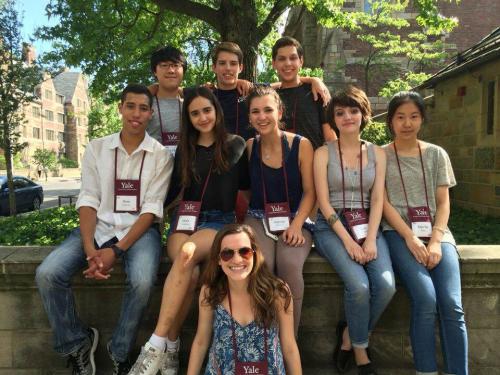 By: Victoria Kotsen from New Jersey
Teaser
What do you consider the perfect friend? Someone who agrees with everything you say? Someone you can have intelligent conversation with? Someone you laugh with? Someone you can open up to? Someone who saves you a seat at lunch? Someone who tells you the truth even when it hurts? Someone you can't go a day without? Or is it all of the above?
This summer, I had the privilege of attending the Yale Young Global Scholars Program. Don't get me wrong – the lectures and seminars were unbelievable. Immersed in the ethics of drones, the depths of the constitution, and the presidential election. It was easy to say I enjoyed my summer. However, as great as the lectures and seminars were, they aren't why I cried endlessly on the day I had to depart Yale campus.