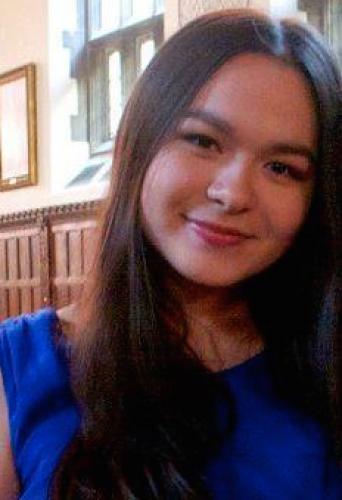 This article by Anna Chulack was published in her school's bulletin at St. Paul's Girls' School in the UK.
At the start of the summer holidays, I had the incredible chance to attend the Politics, Law and Economics session of the Yale Young Global Scholars programme. Two weeks of fun and exciting intellectual discussions and the opportunity to interact with and befriend a multitude of people from across the world were what was in stall for me as I walked into the courtyard of Jonathan Edwards College, Yale's oldest residential college. Plus, the way that people I had never met before immediately pulled me into a chat about where I had come from and if we shared any seminars together set the scene for what YYGS is all about.
As I am considering majoring in the social sciences, attending PLE was the perfect way to start my holiday, as it broadened and furthered my academic interests in a way I hadn't thought were feasible for me to experience before going to university. After two weeks of awing lectures from inspiring members of the Yale faculty, amongst a vast selection of seminars, I can truly say I came away from YYGS feeling all the benefits of participating at a highly intellectual level. Aside from achieving a more global perspective on several issues of interest, I came away even more curious academically than I had been going in.
The most valuable aspect of the programme for me, however, was definitely being around the amazing and diverse individuals who were attending PLE with me. YYGS as a whole represented over 90 countries this year, and to name but a few of the countries people I met hailed from: the US, Brazil, Ivory Coast, France, Australia, China, Singapore, Afghanistan and Indonesia. I spent the better part of the two weeks preparing a written research report and a presentation (known as the 'Capstone Project') with three of my peers, and our inputs were extremely valuable as a collective entity. Between debating how to approach a certain argument or source, or refining the details of them, we had chances for discussion about our different backgrounds and experiences, which was all so interesting, especially hearing it all from first-hand accounts. Chatting more casually with new friends in the college 'buttery' (the Yale term for the college's underground room with pool tables, a ping pong table and sofas to relax on) or in the courtyard over the 4th July picnic was equally extremely enjoyable.
I cannot recommend YYGS highly enough and really encourage anyone interested in it to apply to attend one of the programme's sessions. Anyone between ages 15-17 and in years VI and VII is eligible to apply. Please feel free to contact me with any questions or if you would like further information about my experiences at PLE.