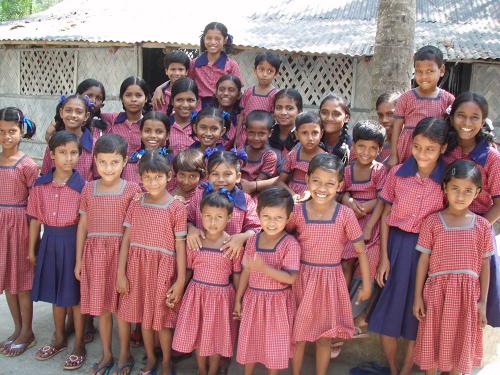 Written by Sam Gorman YYGS '16 from California and features Yash Kumbhat YYGS '16 from India
Thanks to the valuable connections I forged as a Yale Young Global Scholar this summer, I was able to create an ambitious social initiative with fellow alumnus Yash Kumbhat to electrify rural homes in India through solar power.  The idea started when I met Yash, the founder of Indian nonprofit StopWatch, on a scholarship to study politics, law and economics at Yale this past June.  We decided to create an environmentally sustainable project to aid his surrounding area. I was shocked to learn that many villages outside of his city of Calcutta did not have access to electricity. In fact, according to the Washington Post, 300 million Indians currently live without electricity. Leading Youngchange-Bestchange,  the social justice organization I started a year and a half ago, I decided to fully invest myself in solving this problem.  
After creating the foundation of the project at the university, Yash and I finalized the details over Skype after our trip for the next two months. We titled our new campaign The Brighter Tomorrow Initiative. Yash was able to locate the rural village of Piyali, where 8 homes of young school children had no access to electricity. To purchase solar panels to electrify these homes, I oversaw two school wide fundraisers at my high school and in Tallahassee, Florida. Supported by promotional videos, articles and flyers, we received $862 in small donations the first week.  I was so proud to see the young adults in my community mobilized towards social change, and we raised a total of $1550 to provide better living and learning conditions for the school children of Piyali. I'm excited to continue working with Yash and he's already began to locate additional villages for us to aid.  We hope to expand this project to 4 more communities in 2017.
I'm so grateful for the opportunity YYGS provided to meet such inspiring, driven people, and this project would have never happened if Yash and I hadn't laid the groundwork for the project at Yale first. Yale Young Global Scholars was a transformative experience for us that allowed us to further unlock our passion for activism, and we look forward to amplifying the impact of The Brighter Tomorrow Initiative as proud alumni of the program.