Eligibility Requirements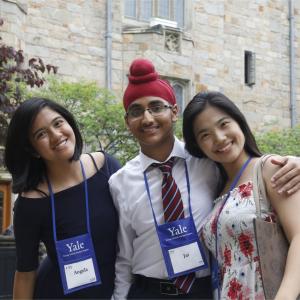 GENERAL ELIGIBILITY
The YYGS program is open to students, typically between the ages of 15 and 17, who have one or two years of high school to complete after they attend the program. Applicants must be in US Grade 10 or US Grade 11 (or the international equivalent) at the time of application. YYGS accepts applications from ALL countries.
For 2018 YYGS, eligible applicants will graduate high school in May/June 2019 or May/June 2020.
SOUTHERN HEMISPHERE ELIGIBILITY
Since students in the Southern Hemisphere (e.g. Latin America or Australia) operate on a January-December school calendar schedule, they may apply during their senior year of high school. 
For 2018 YYGS, eligible applicants from the Southern Hemisphere will graduate secondary school in December 2018 or December 2019.